The picture shows how the beautiful escutcheons in silver patinates over time and get a darker color tone. Find escutcheons and rosettes in silver right here.
Patinated or polished surface?
Do you want your door handles in brass, copper or chrome? Or how about decorating your doors with real silver or gold?
No matter what material you choose your door handles, rosettes and escutcheons to come in, it is important to pay attention to the surface of your products. There is a big difference when you focus on what the material requires of attention after the mounting.
Guide for the choice of surface
If you choose brass, chrome, copper, gold or silver in the polished version without lacquering, the surface will patinate beautifully over time.
Patination is a chemical process that occurs when, for example, metal wear, age or exposure to weather and wind. Many are of the opinion that patination gives the metal an even more beautiful expression than it originally came with. Based on this, many of our customers choose to let their door handles patinate, so that the authentic and charming surface will occur as time goes on.
If you do not want the patinated look, there are two possibilities to get rid of it. You can choose your door handles in a lacquered version that protects the product from patination. Otherwise, you can choose to polish your door handles, rosettes and escutcheons with a polish cream. You should do this at the time you notice that your products start to fade in color. When you polish your door handles, the polished surface will immediately disappear. Find your polish cream here.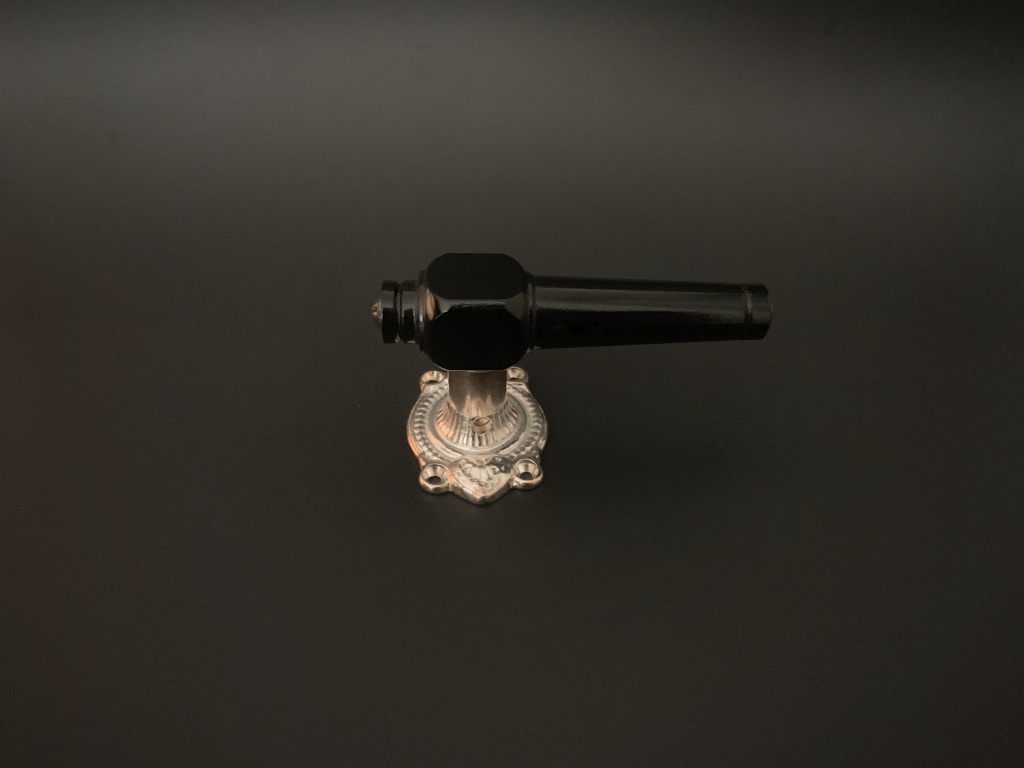 The Svanemøllen door handle in wood with a beautiful rosette in real silver. Find the handle here.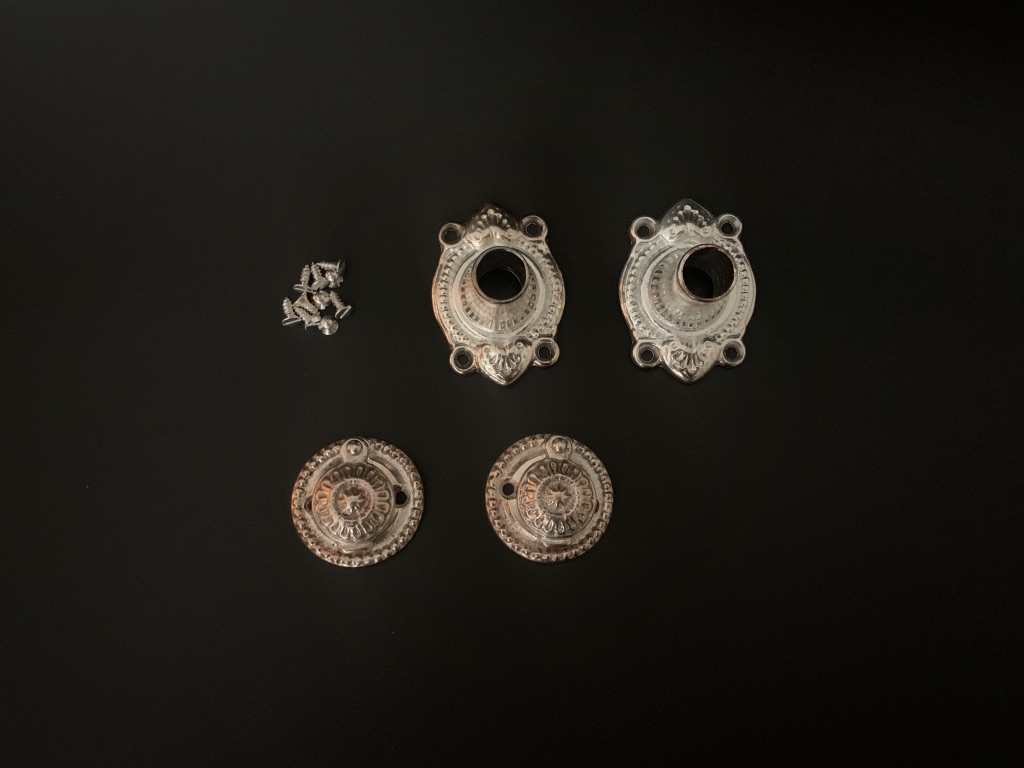 At the top you see the rosettes and screws in polished silver. At the bottom you see escutcheons where the patination has begun.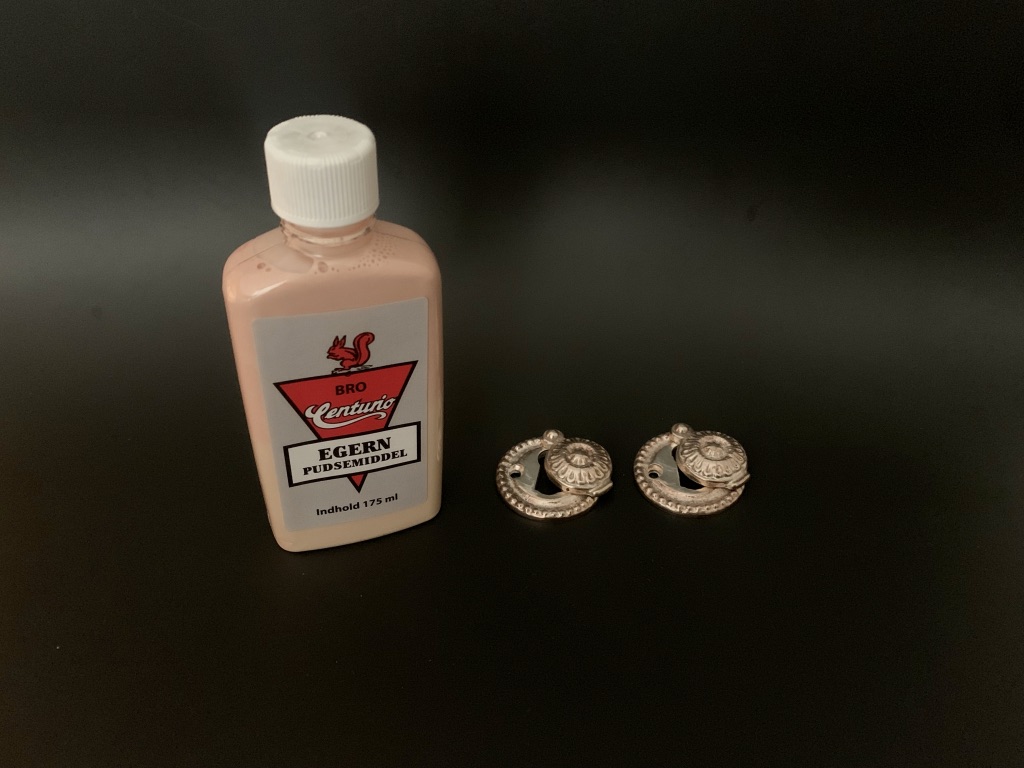 Polish your door handles, rosettes and escutcheons with a polish cream that can give the surface the new look. Find the polish cream here.