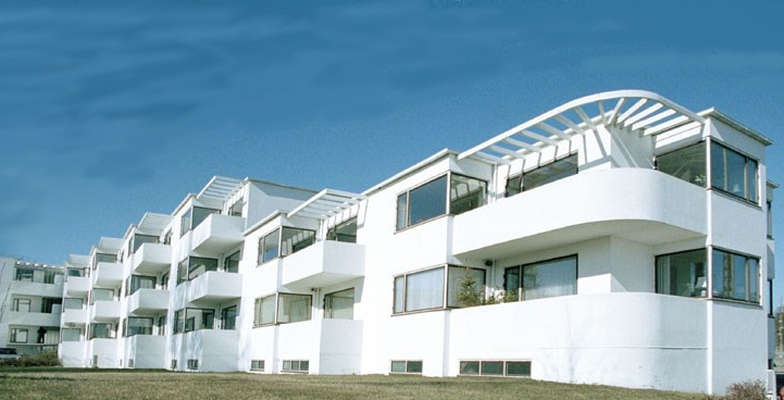 Arne Jacobsen inspired door handle - Bellevue door handles
The popular Bellevue door handle has been produced after the same design since the 1950s, where Arne Jacobsen helped create this new style of door grip, which has since been inspired by many.
Bellevue door handles made in maasiv messing and subsequently get the final surface treatment so they appear as either food nickel, food chrome, shiny chrome, black, oxidized or browned brass.
The door handles can be used both inside and outside. You can use them with keystrokes, toilet crews, twists or double cylinder locks.