Hornsleth by Villahus is a unique collaboration, where each door handle is its own work of art
The classic Arne Jacobsen door handle has been in the hands of the Danish provocative artist Kristian von Hornsleth. The result is an exclusive collection of colorful and eye-catching door handles with Hornslet's iconic art and original signature.
With only 100 numbered copies, each door handle is a unique work of art that combines classic Danish furniture design and modern art. ORDER NOW...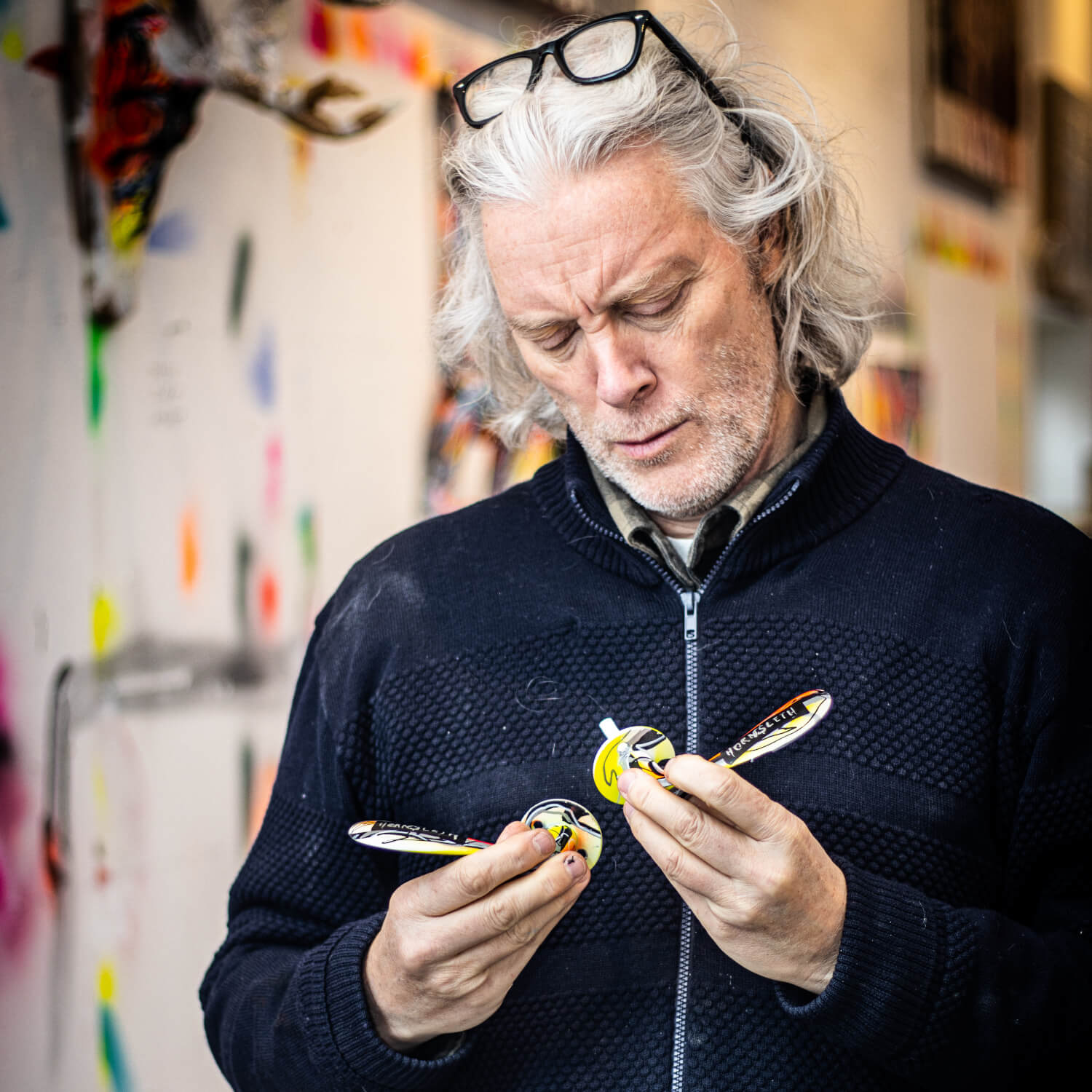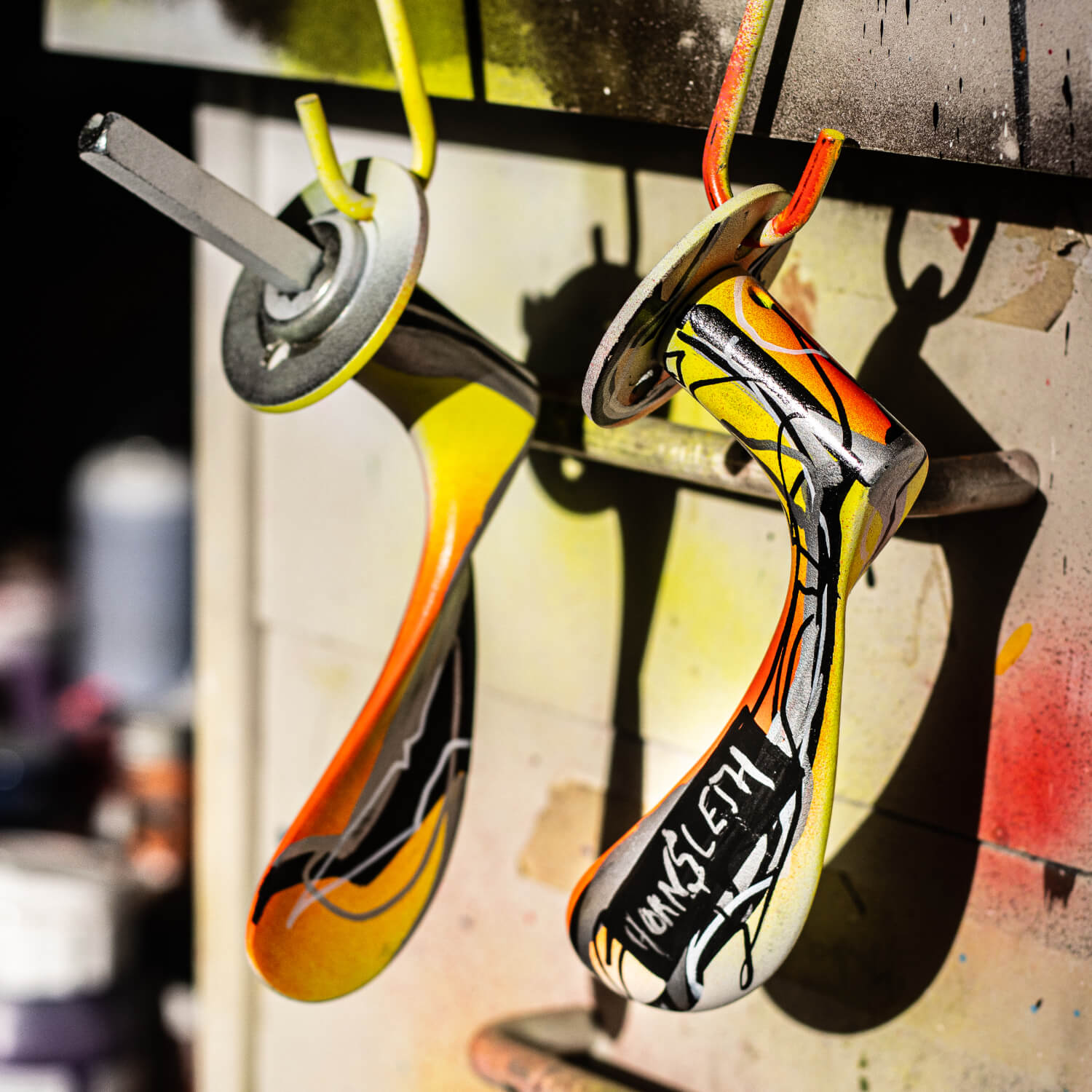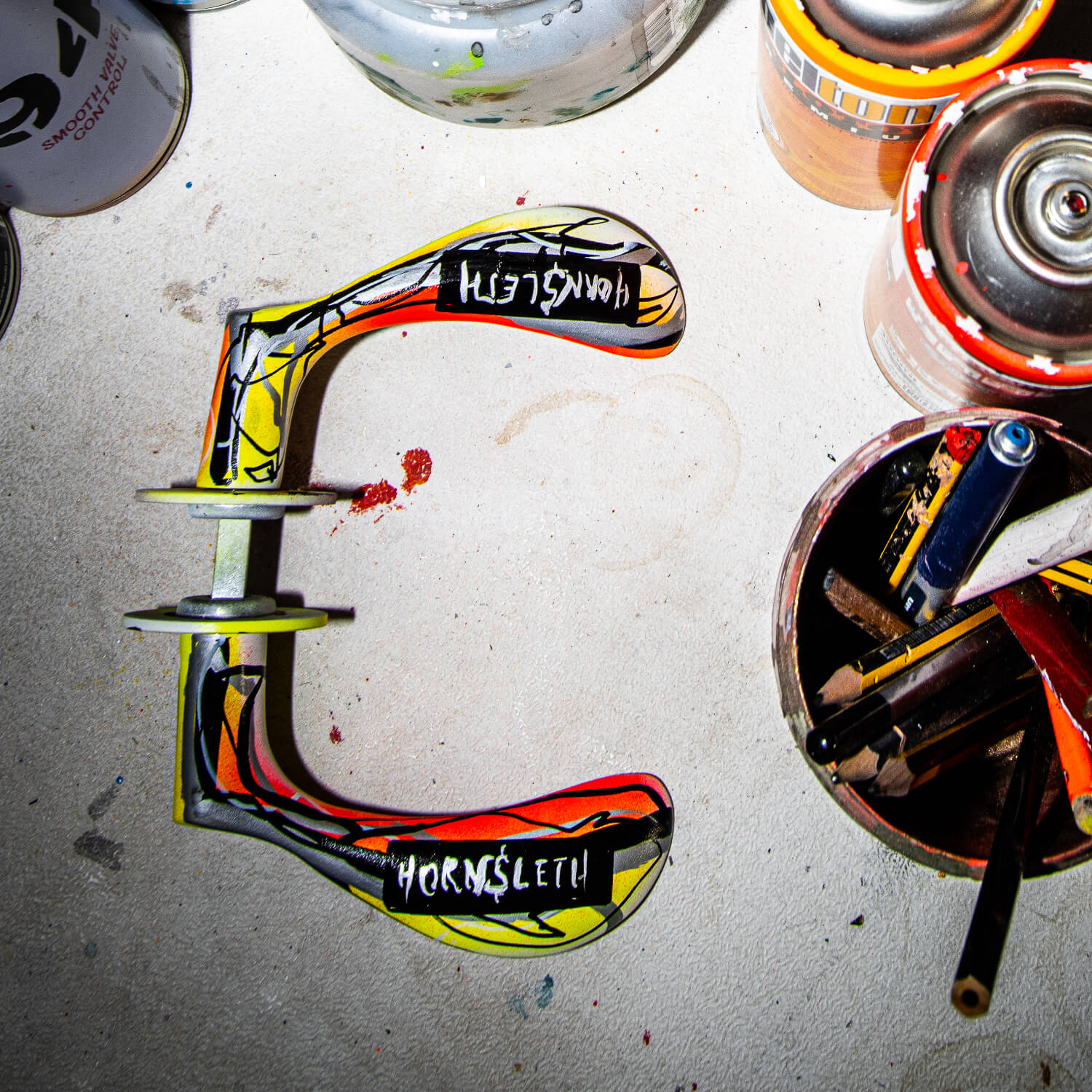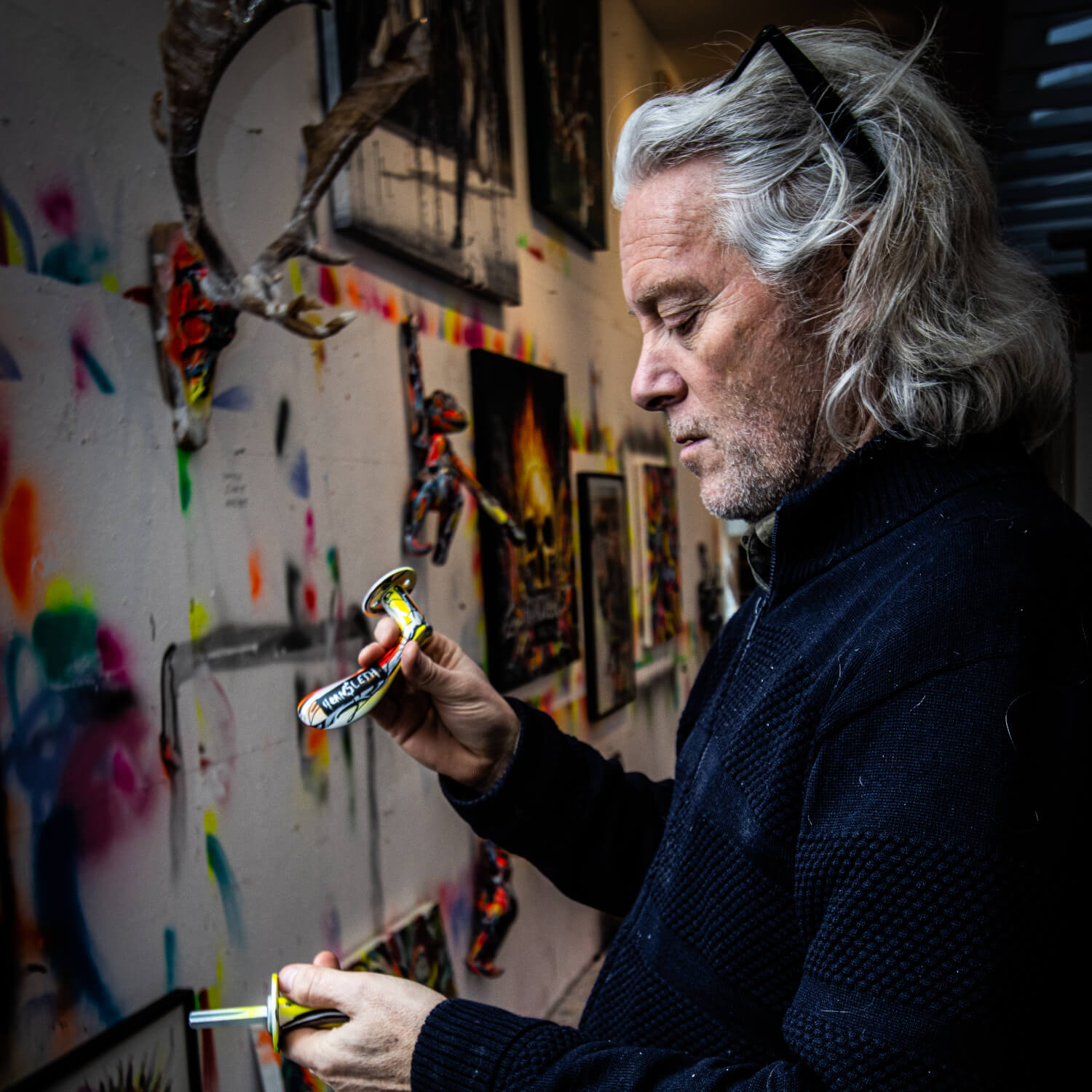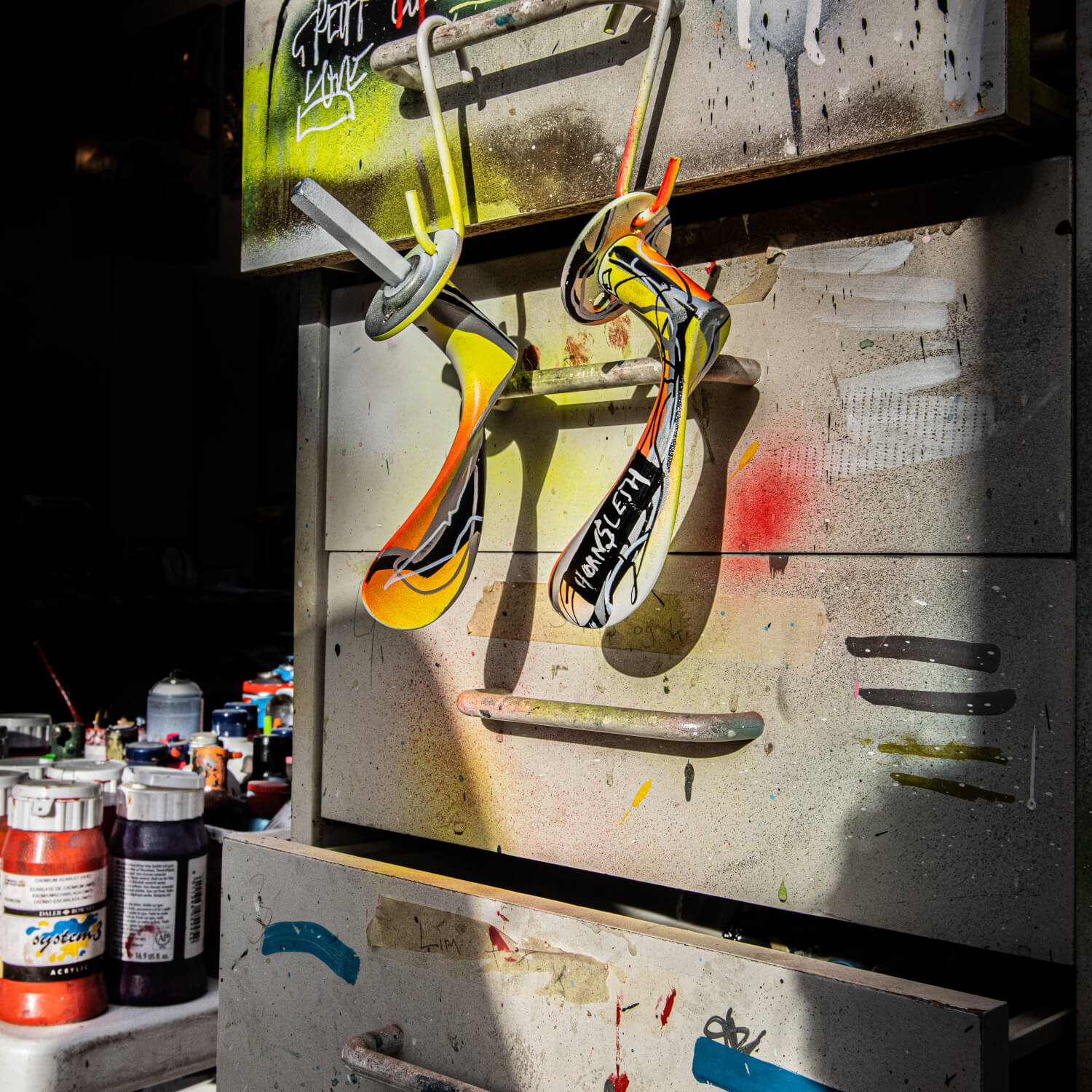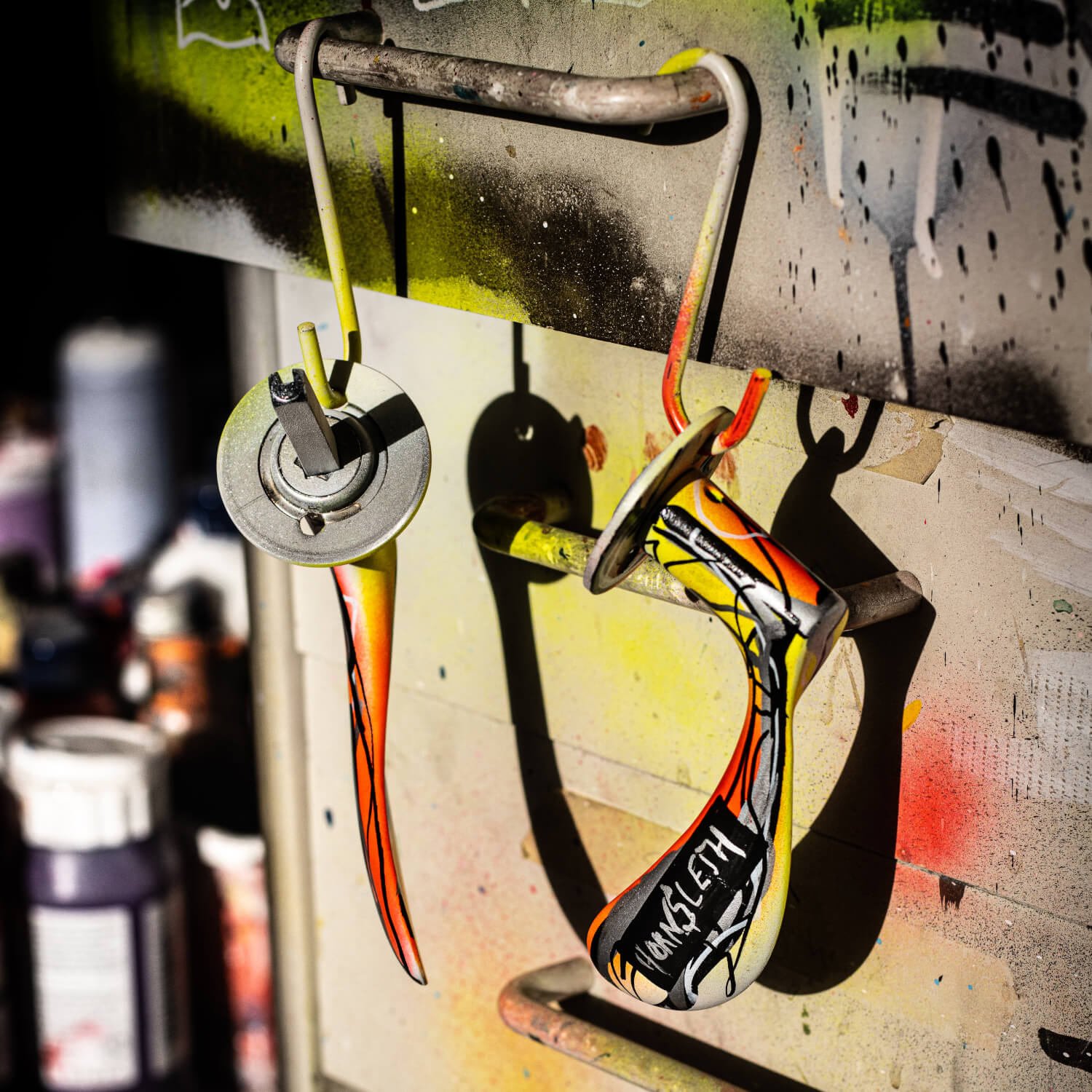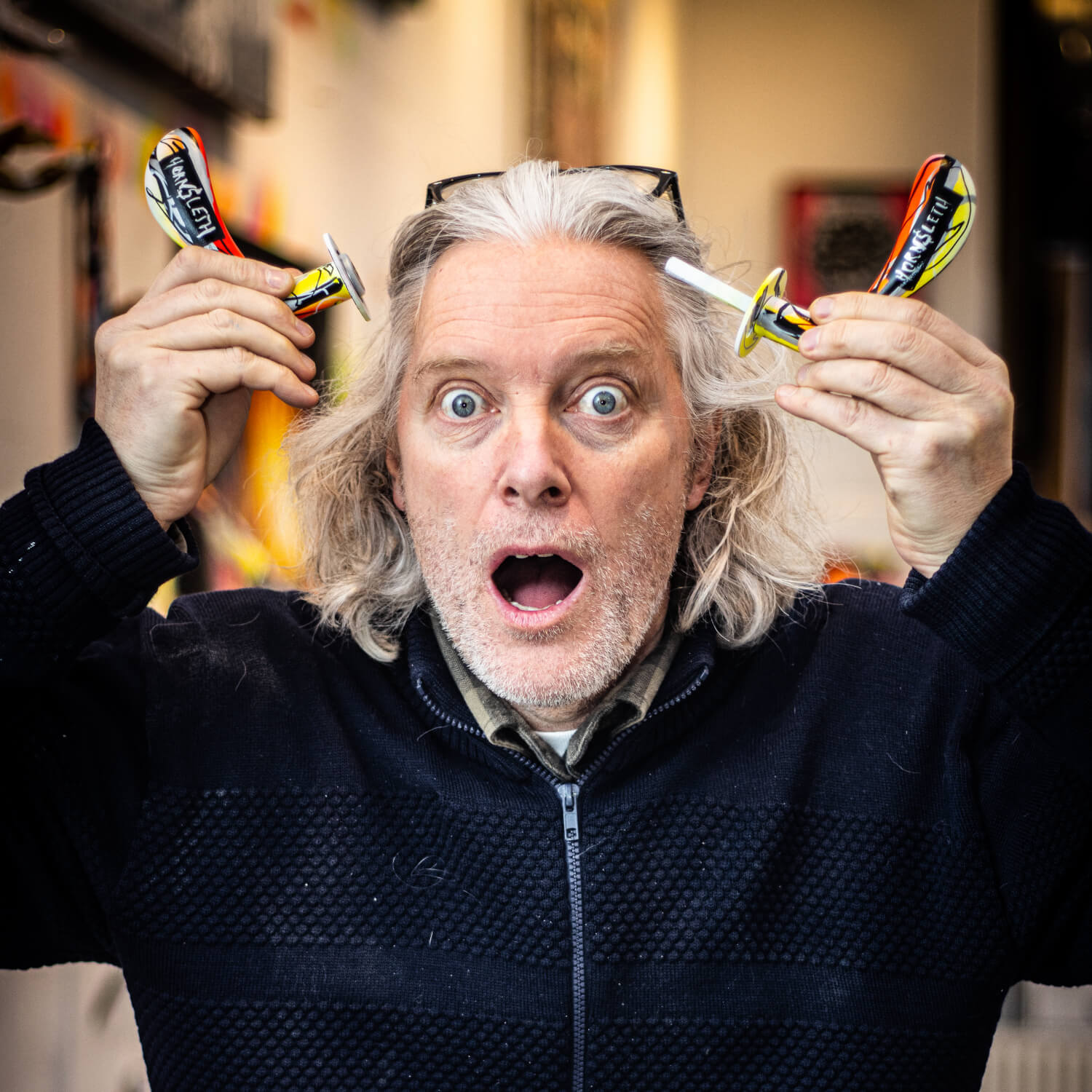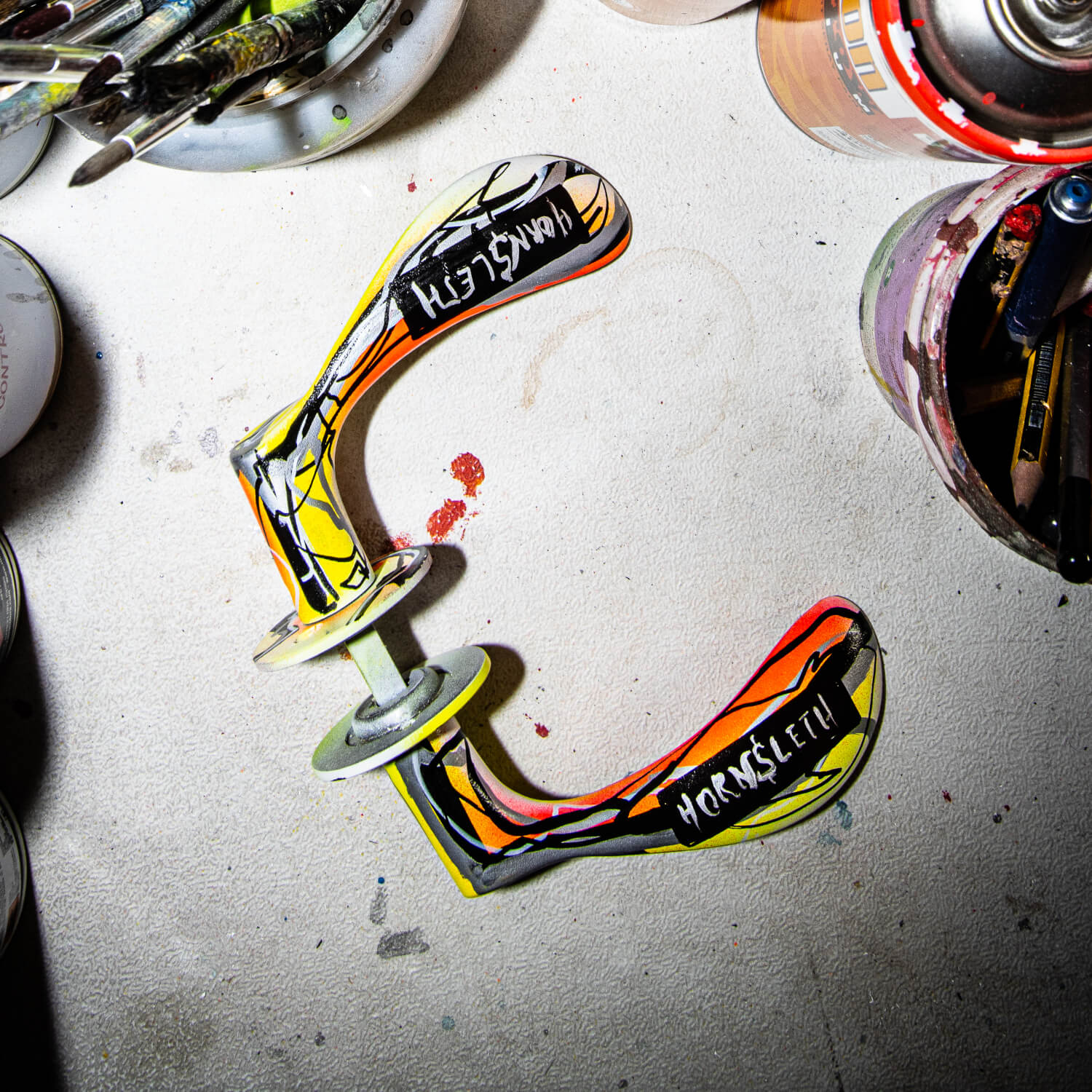 The Arne Jacobsen door handles are all unique and with their own expression and color choice. He has emphasized the strong colors highly, but also with respect for the craftsmanship and design that characterize Arne Jacobnsen's door handles. Hornsleth has been thinking about creating his own door handle, and he felt it as something sensual to grab a handle.
You can choose to have the door handle lying like the piece of art it is from Hornsleth's hand, or you can choose to mount it on your doors and enjoy it as unique applied art.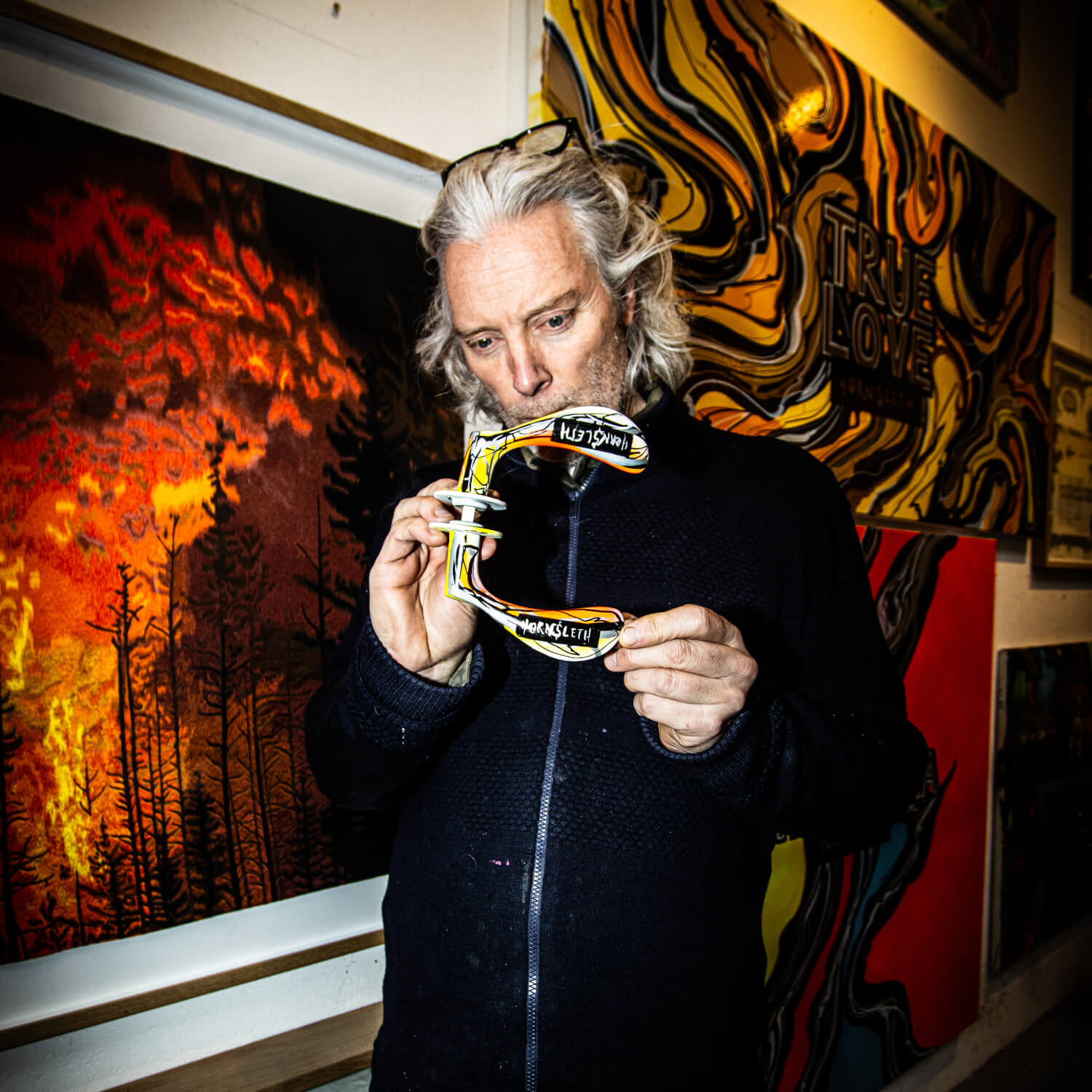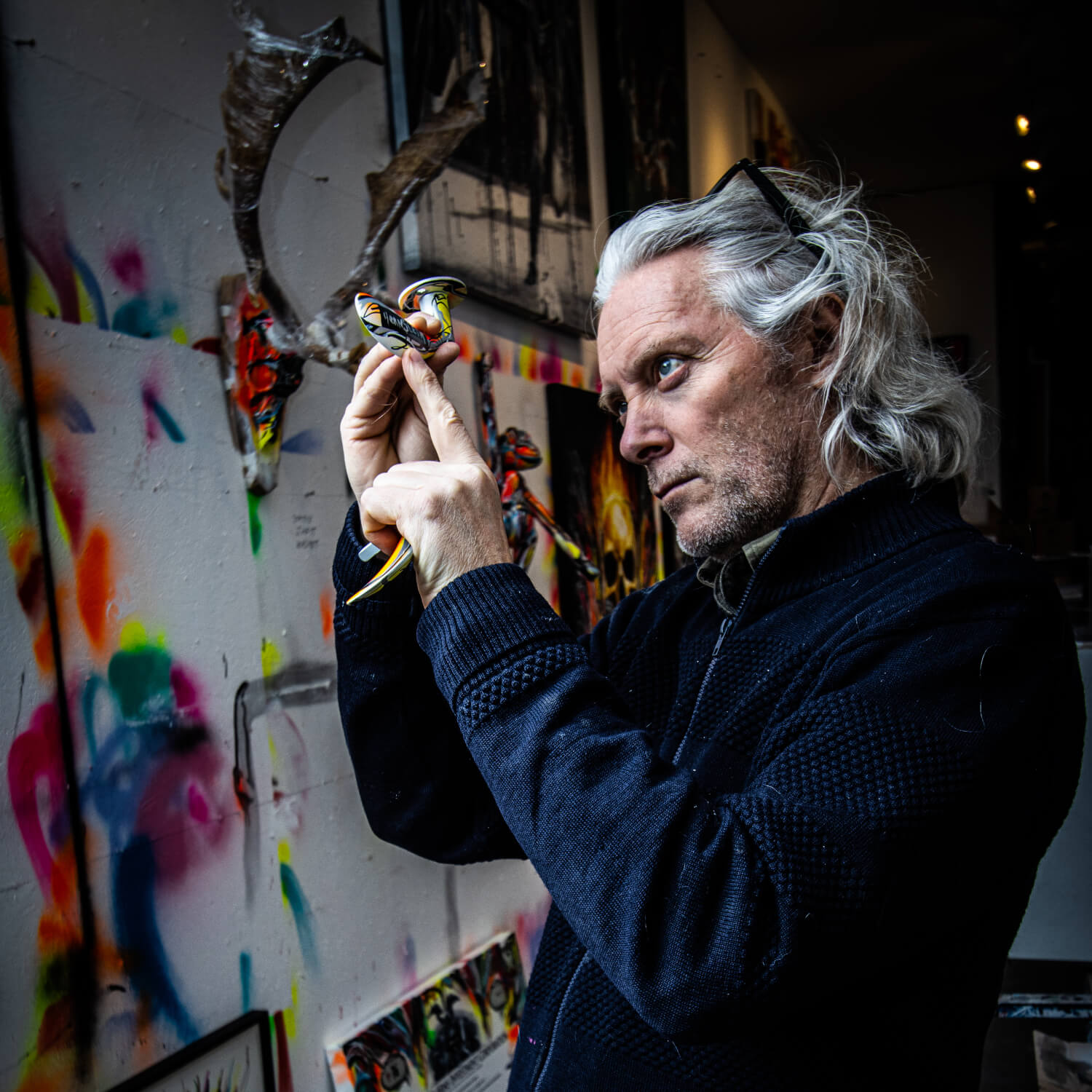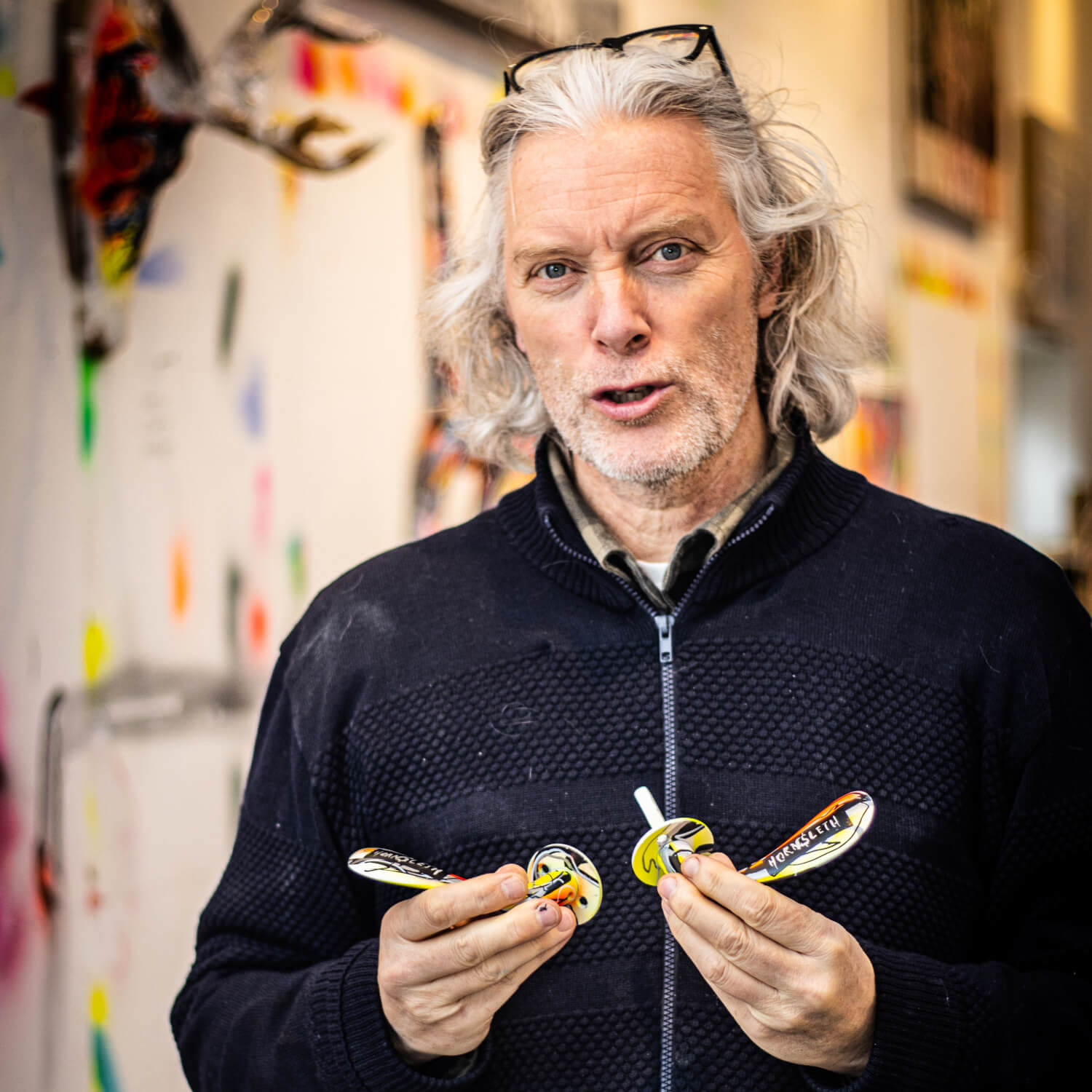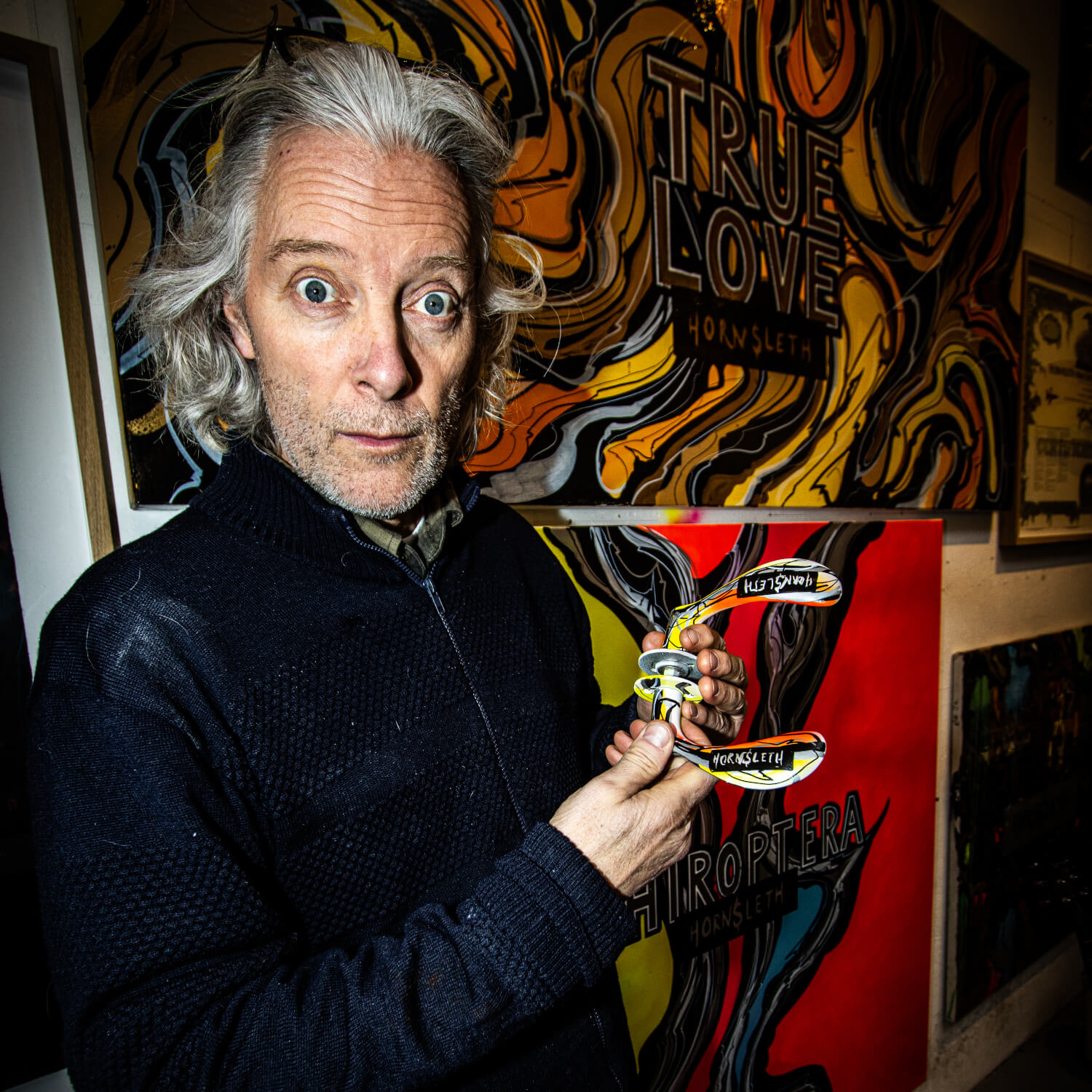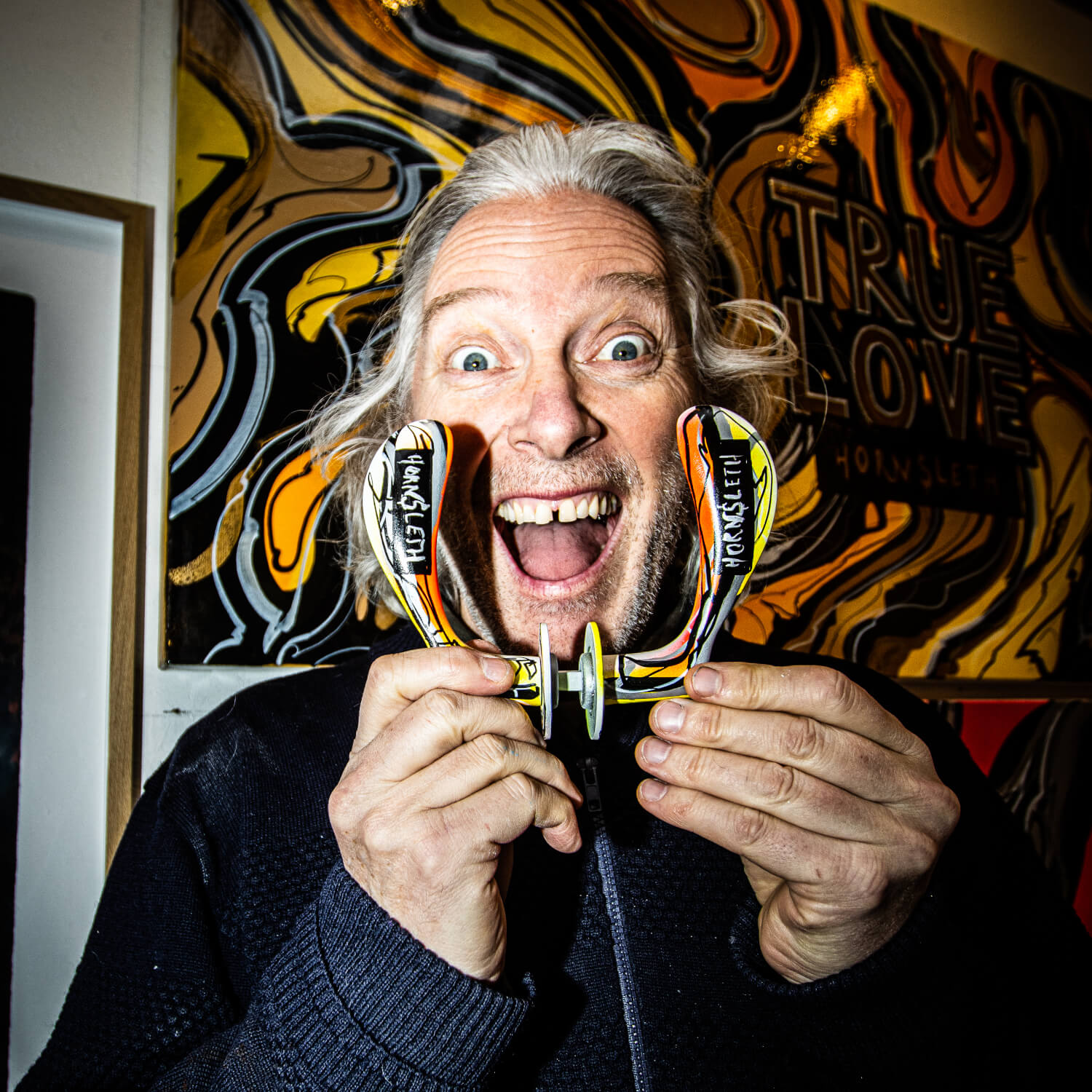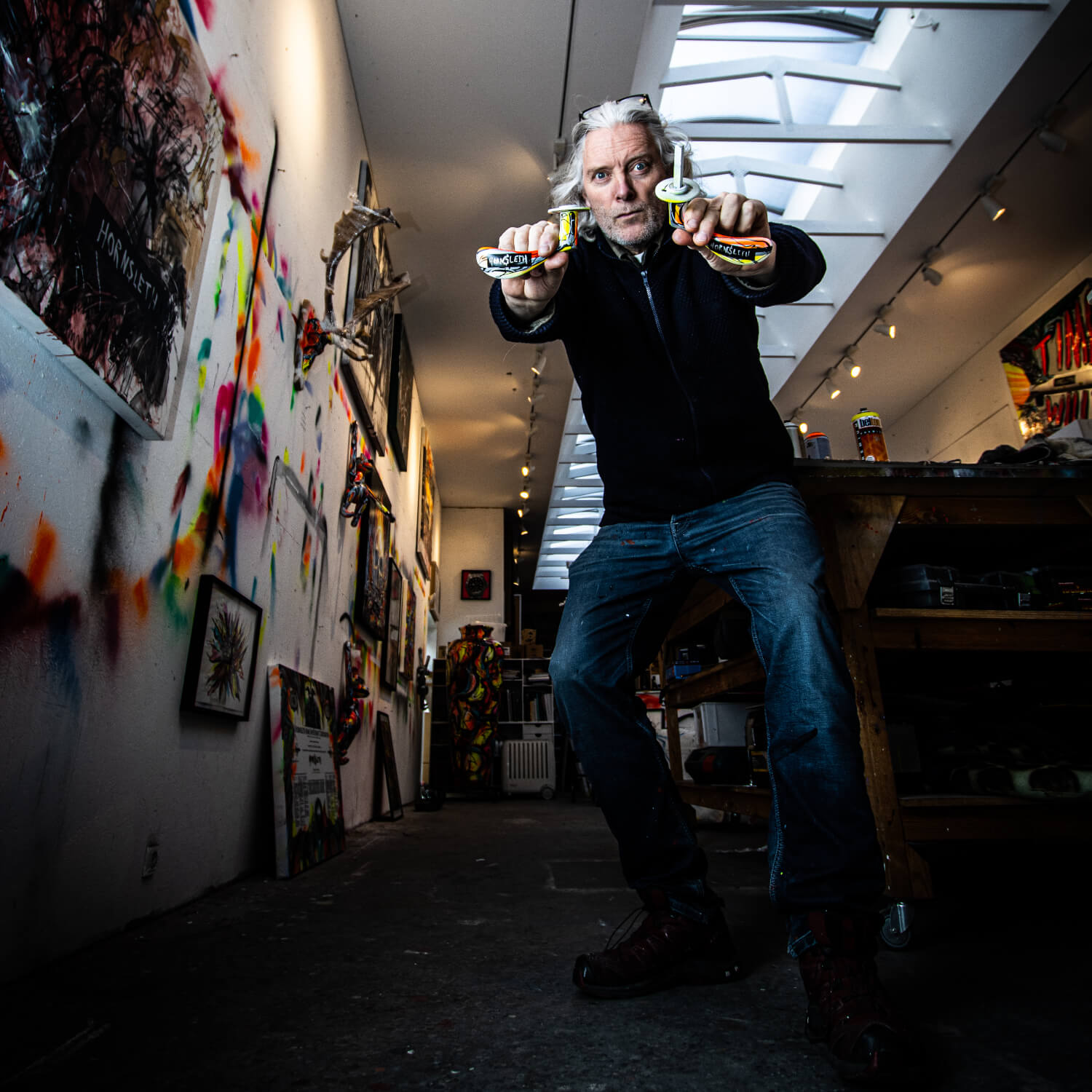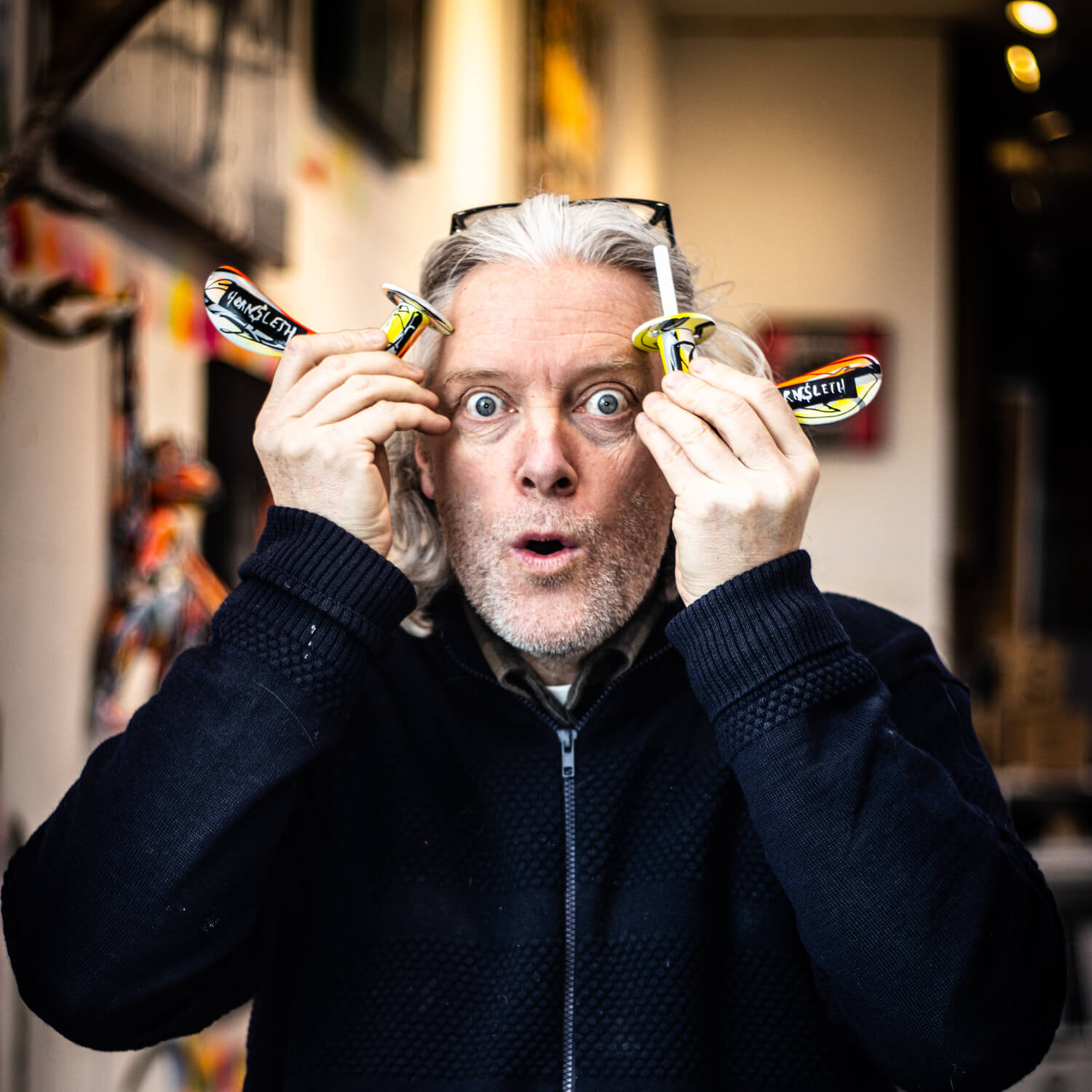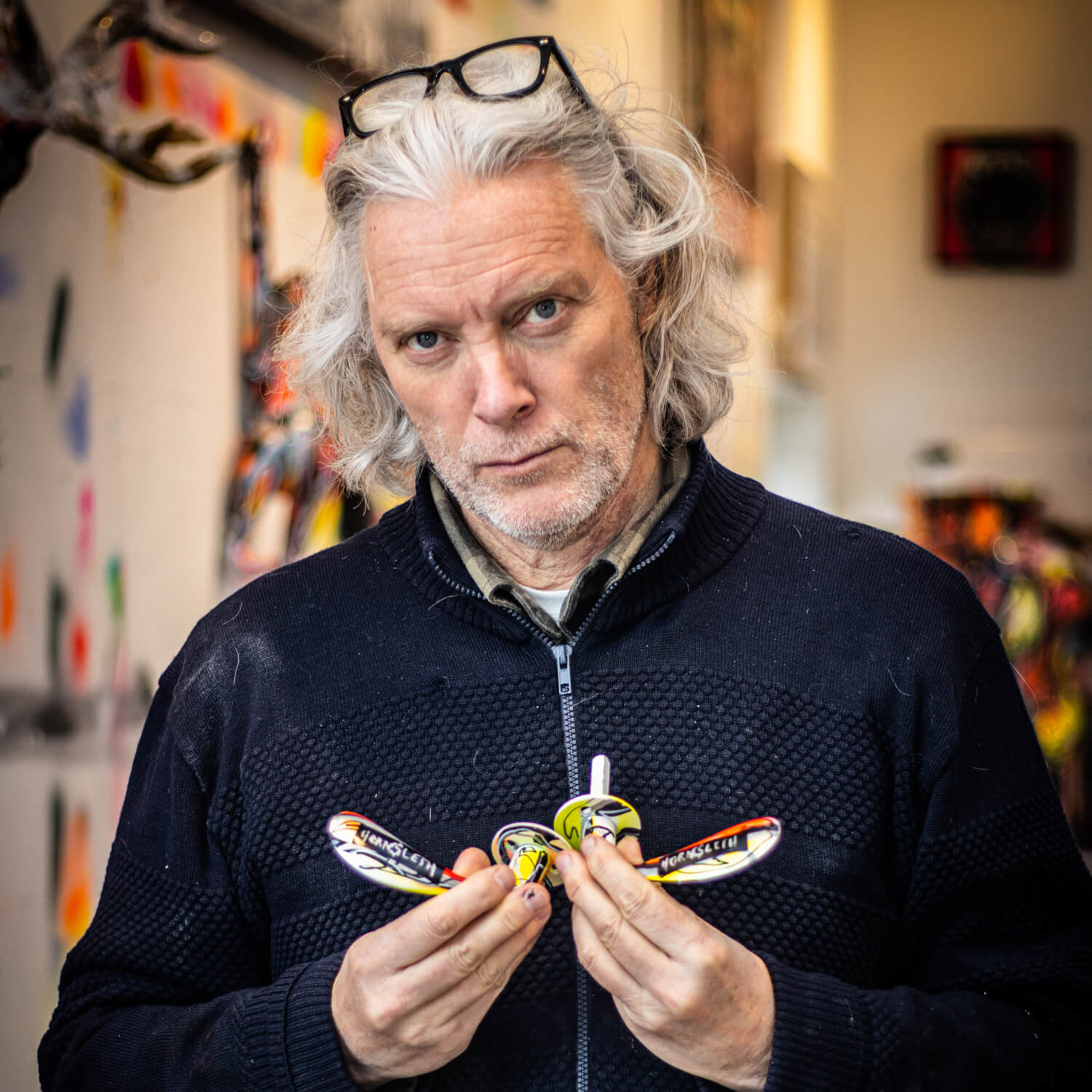 Kristian von Hornsleth graduated as an architect in 1994, but has since worked as a visual artist. Village Project Uganda, where he paid the poor in a small village in Uganda to take his last name - under the motto "We want to help you, but we also want to own you".
NB. The door handles come in limited numbers, 100 pieces, and are all numbered.